Gunnisonville Meadows Hickory Suite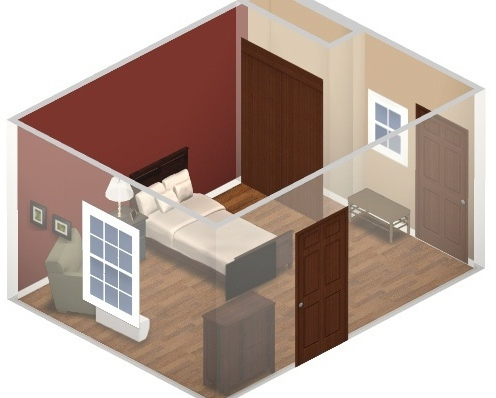 Hickory Suite: Basic Floor Plan
Aspen Suite: Basic Floor Plan with an added Kitchenette
The Kitchenette has a sink with a space for a microwave and some cupboards and drawer space and a spot for a mini fridge.
Both rooms have private bathrooms attached to them, but there are shared Heated shower rooms in the facility.

Come find out what Gunnisonville Meadows has to offer!
Having experienced the wonderful staff at Gunnisonville Meadows first hand, I can attest to the quality of the people they hire with my wholehearted support. From the owners, to the floor staff, to the kitchen staff, this Senior Assisted Living Facility is among the best I have seen or worked with. My hat's off to GMSAL's Administrator, and to ALL employees. Keep up the GREAT work. I would recommend Gunnisonville to my Family members!
Primary Communities Served