Gunnisonville Community Features
Community Features
We are licensed by the State of Michigan as Adult Foster Care
We are a member of the Michigan Assisted Living Association (MALA)
Fully furnished, private suites with private bathroom
Suites available with kitchenette
Suites for couples (subject to availability)
Keypad Entry for Safety
Beauty Salon
Convenient location for shopping and outings
Beautiful grounds, gardens, and courtyard
24/7 Trained CNA staff
Individual & Group Recreational activities
Nutritional excellence is a high priority for all meals/snacks served. Residents are assured quality nutrition, diversity, and delicious home-styled cooking – with friendly service. Sharing meals is an important part of family traditions; we recognized that and strive to exceed exceptions.
We give the residents two different options with meals, and we hand out the menus a week in advance for them to choose their meal of choice.
Breakfast: 8:30am
Lunch: 12:30pm
Dinner: 5:00pm
Snacks in between meals if wanted
We also accommodate different diets as far as low sodium, diabetic, etc.
Life Enrichment is managed and run by and enthusiastic team, with support from community volunteers.
Sample activities calendar: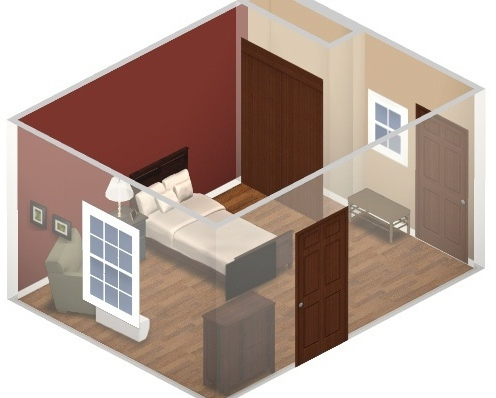 Hickory Suite: Basic Floor Plan
Aspen Suite: Basic Floor Plan with an added Kitchenette
The Kitchenette has a sink with a space for a microwave and some cupboards and drawer space and a spot for a mini fridge.
Both rooms have private bathrooms attached to them, but there are shared Heated shower rooms in the facility.

Photos
Come find out what Gunnisonville Meadows has to offer!
Primary Communities Served